Park Events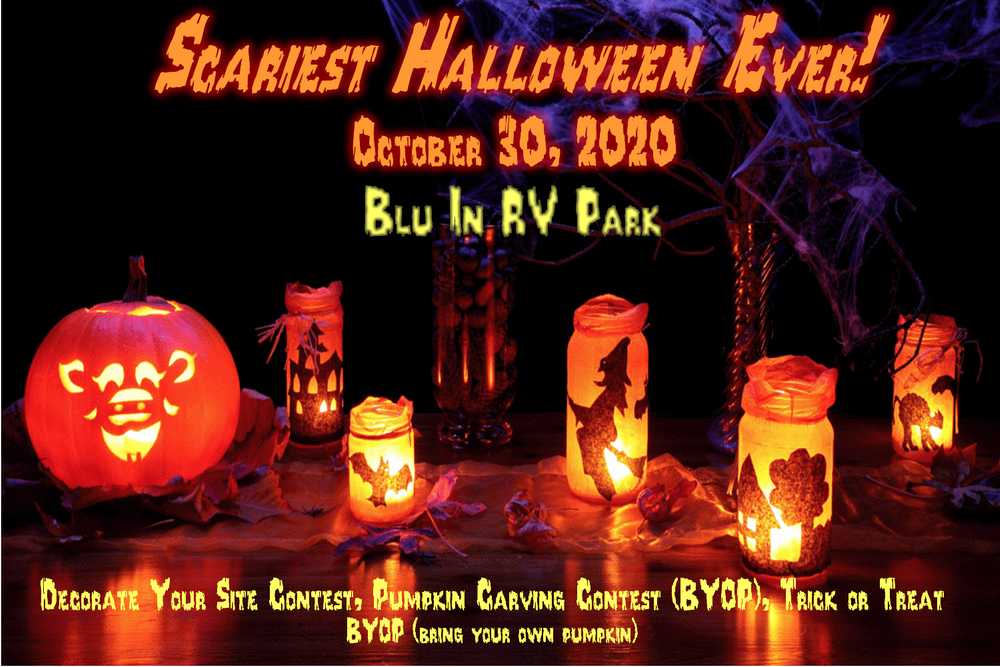 Halloween 2020
October 30 - October 31
Halloween Happenings. Bring your own pumpkins! Decorate your campsite and watch a scary movie on our 12' high outdoor cinema!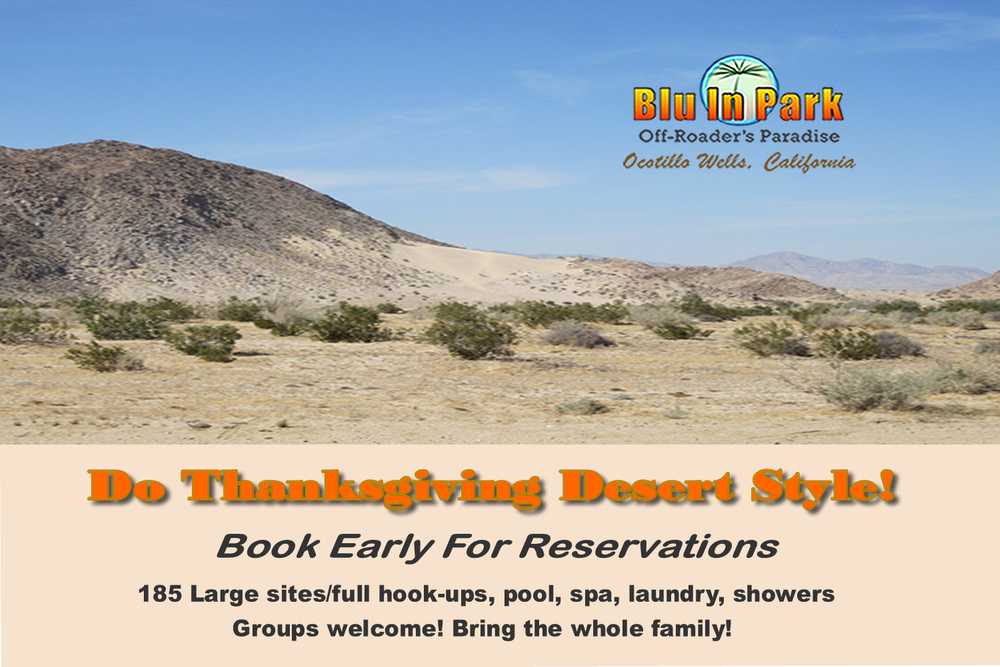 Thanksgiving
November 22 - November 29
Thanksgiving Desert Style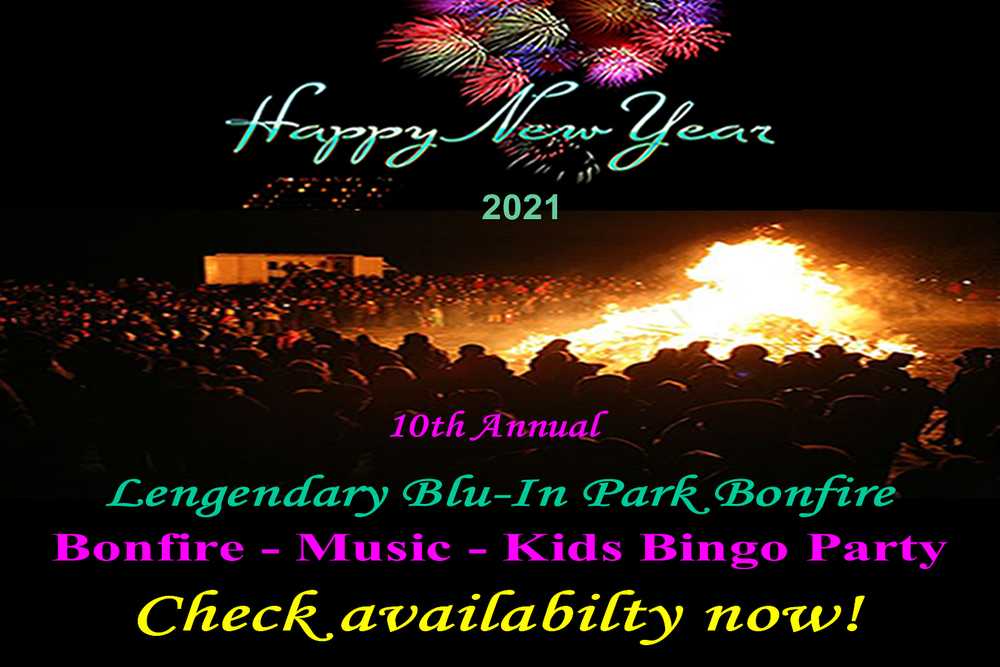 New Years Eve Party
December 27 - January 3, 2021
NYE 2021 Ring in the new year with a world famous Blu-In bonfire extravaganza!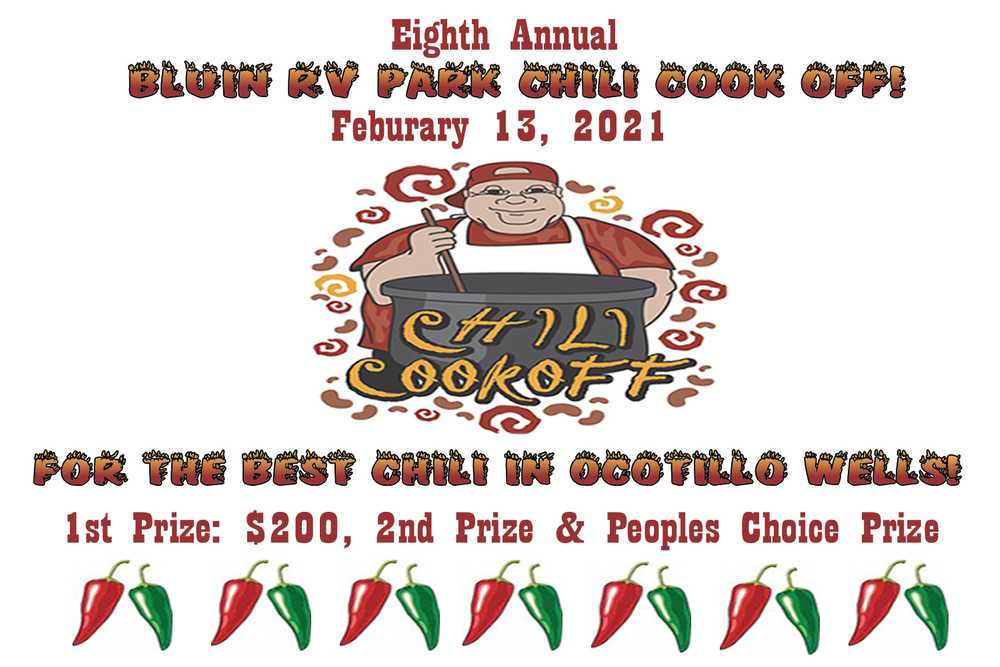 Chili Cook Off
February 13 - February 15, 2021
8th Annual Blu-in Park Chili Cook-off. Best chili in the OW!