Park Events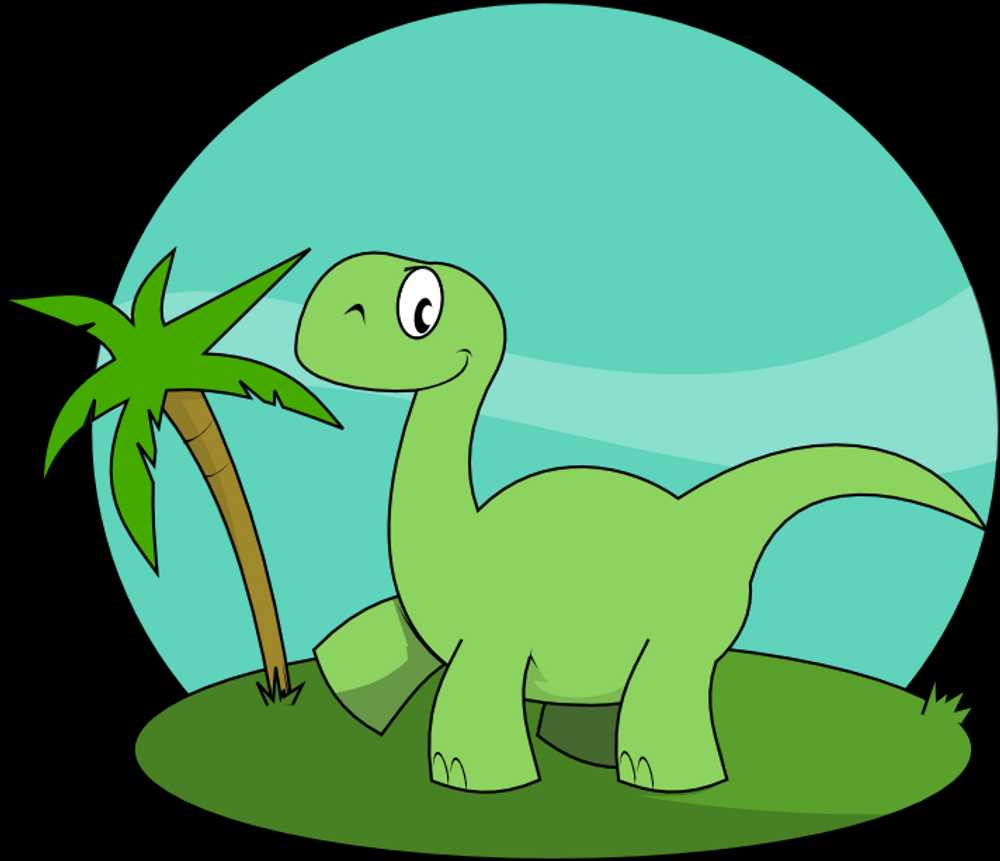 Prehistoric Jungle Rumble
August 15 - August 21
For this wet and wild jungle adventure go on a glow in the dark dino egg hunt, crack a geode ($), create fossils, animal charades, wrestle an alligator in the pool, enjoy a water "Hey! Ride", slip n slide kick ball and animal crafts!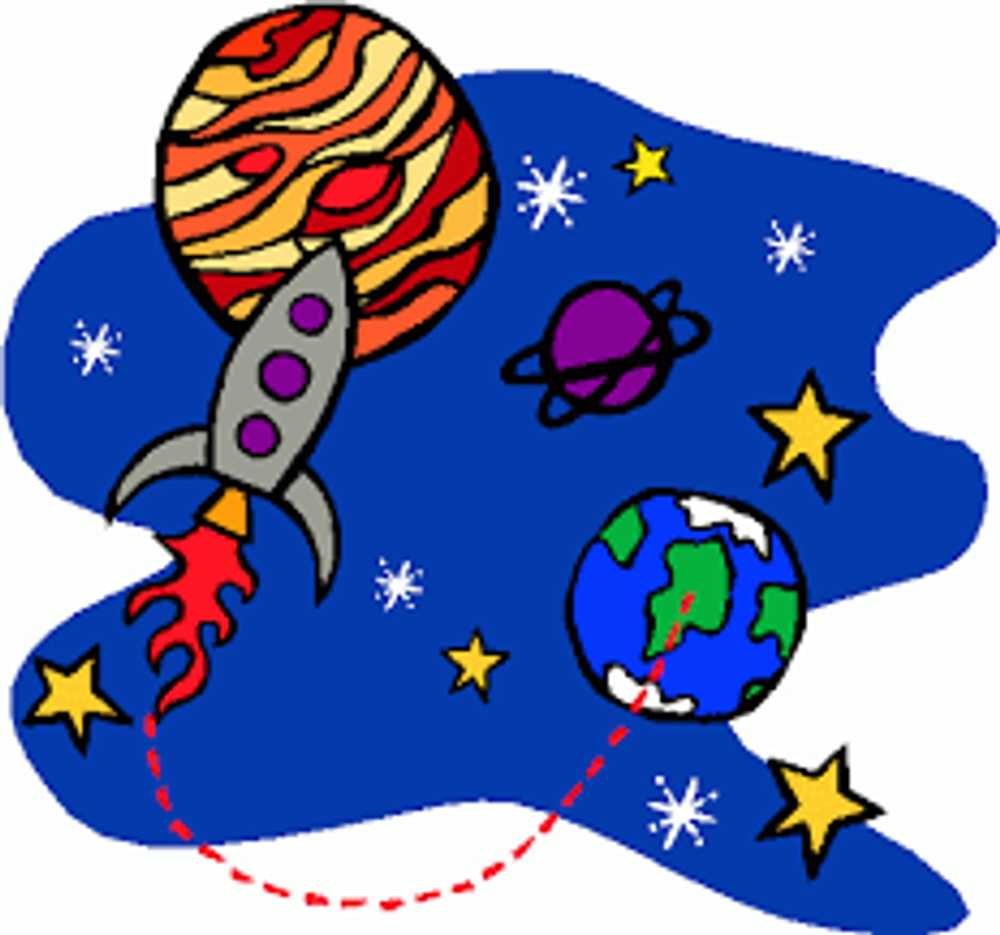 Boo Boo's out of the world Birthday
August 22 - August 28
3-2-1 Blast off to space, for this adventurous themed week! Enjoy making rockets, playing musical planets, Saturn ring toss, and don't forget to watch out for aliens on this weekend adventure! You also won't want to miss celebrating Boo Boo's Birthday with free* cake and ice cream!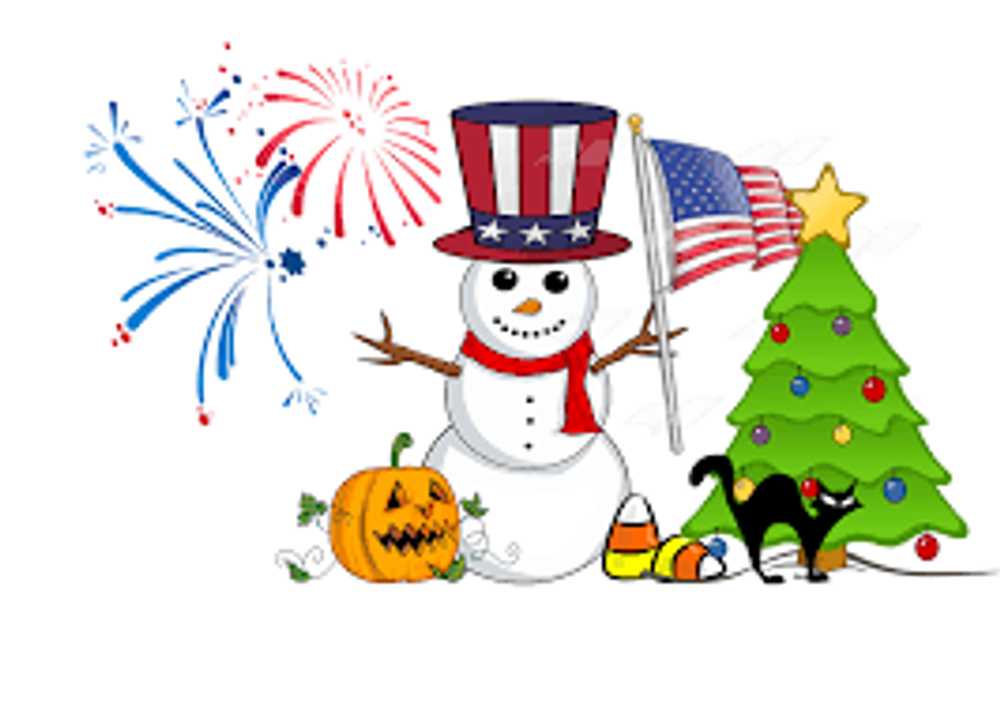 Holiday Mash Up (Labor Day)
September 2 - September 5
Who says you can't celebrate every holiday in September?! Join us for an Easter egg hunt, a Christmas caroling "Hey! Ride", play stuff the turkey and much more! We also have fun crafts such as making a New Year's Eve popper and making a glittery firework just to name a few. Don't forget to join us for the pledge of allegiance at the flag pole with Yogi for this patriotic weekend!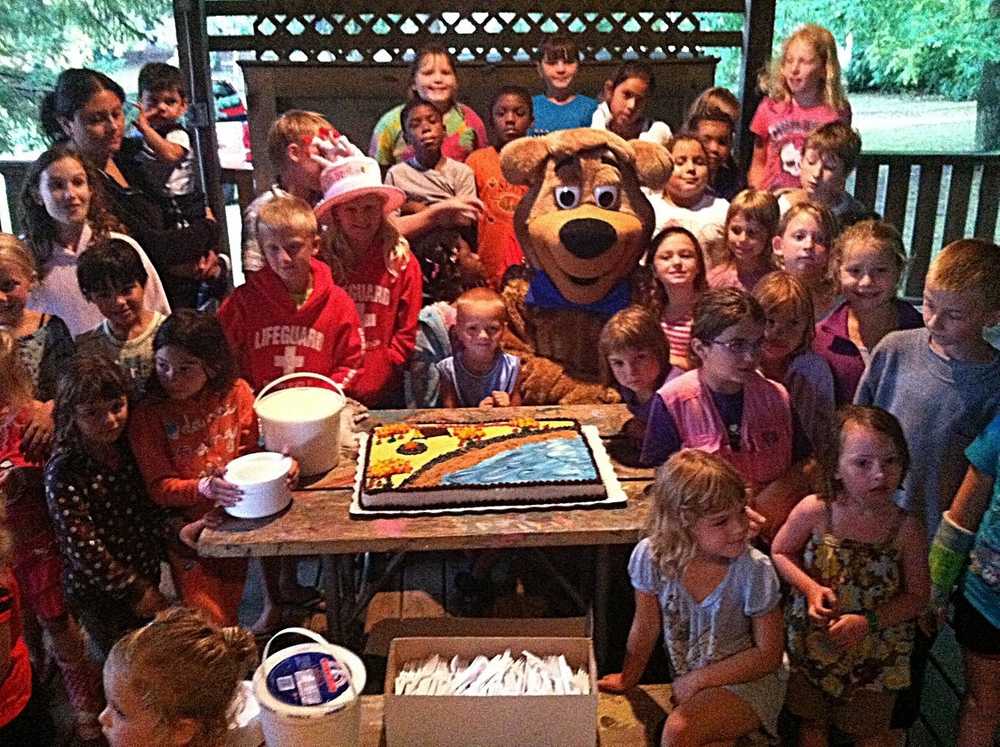 Halloween Scarecrows, Pumpkins, and Bears Oh! My
September 9 - September 11
For this family friendly weekend enjoy trick or treating through the campground, playing witch hat ring toss, a game of Halloween heads up, make spooky slime($), compete in a Halloween relay race, decorate a caramel apple($), scarecrow craft and much more! Contest: Scarecrow building & Site decorating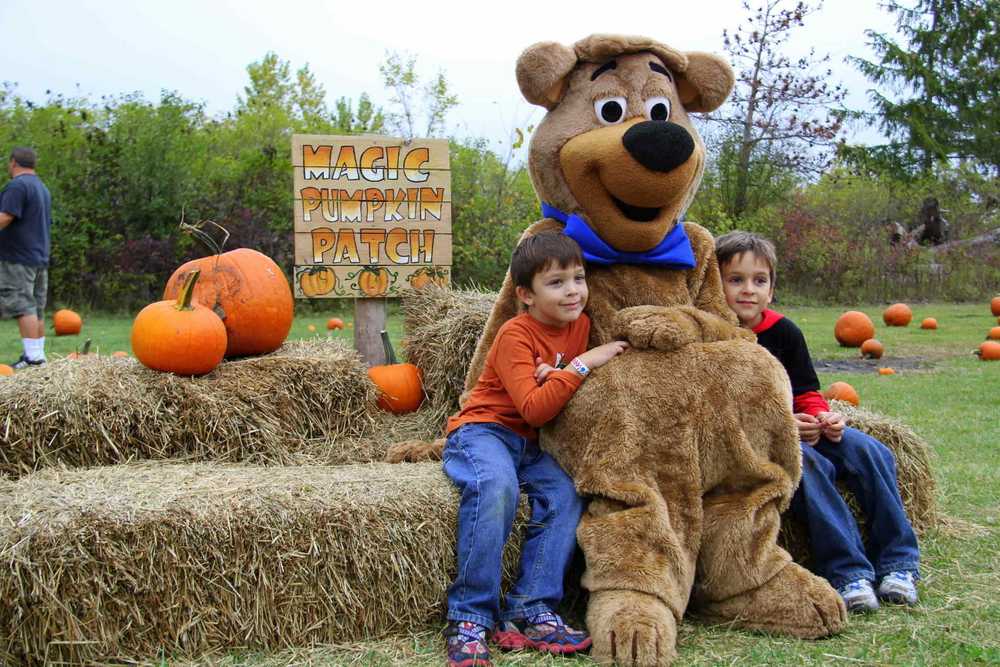 Halloween-Mad Science
September 16 - September 18
Enjoy performing wacky experiments, making lava lamps, slime and lots more kid friendly science fun! Enjoy trick or treating through the campground, magic pumpkins, caramel apples, and don't forget the Haunted Trail opens this weekend for some spooky excitement! Contest: Group Costume Contest & Site decorating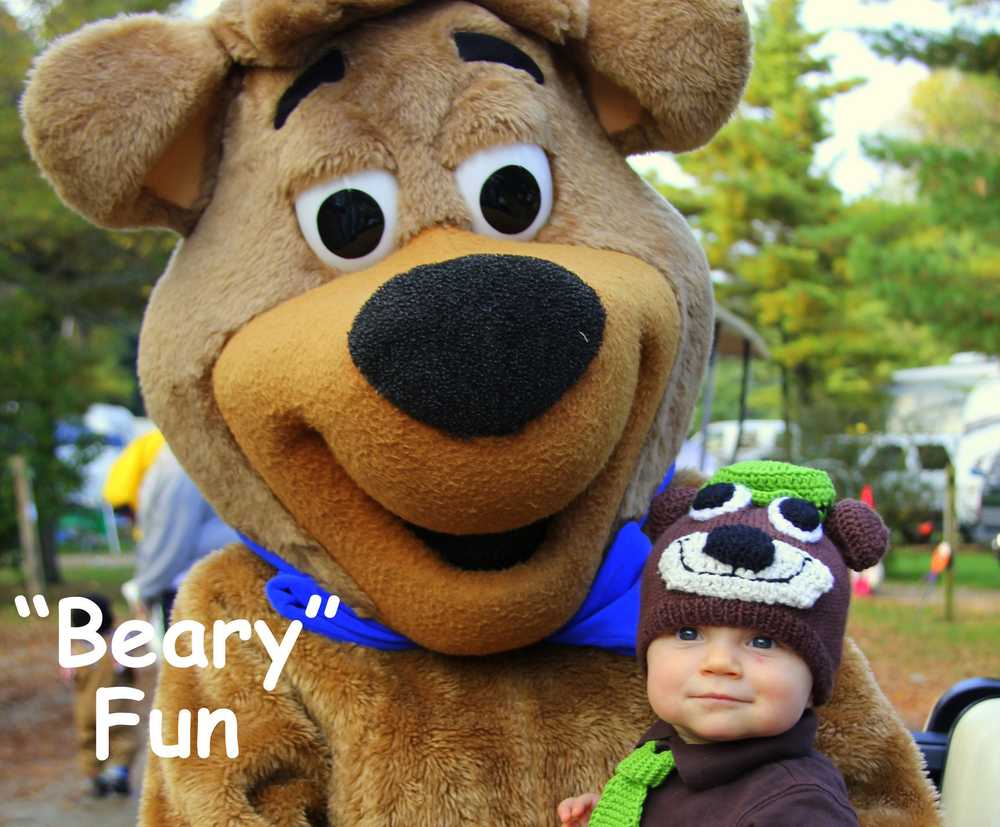 Halloween Day of the Dead/Fall Fiesta
September 23 - September 25
For this new themed Halloween themed we will be "honoring the dead" by partaking in some Dia de Muertos crafts and activities. Kids can enjoy creating a sugar skull mask, make a day of the dead luminary, participate in a Mexican hat dance, a sugar skull relay race and compete in a sugar skull face painting contest. Also don't forget trick or treating through the campground, magic pumpkins, caramel apples, zombie laser tag ($), and the Haunted Trail for some spooky excitement! Contest: Pet Costume Contest & Site decorating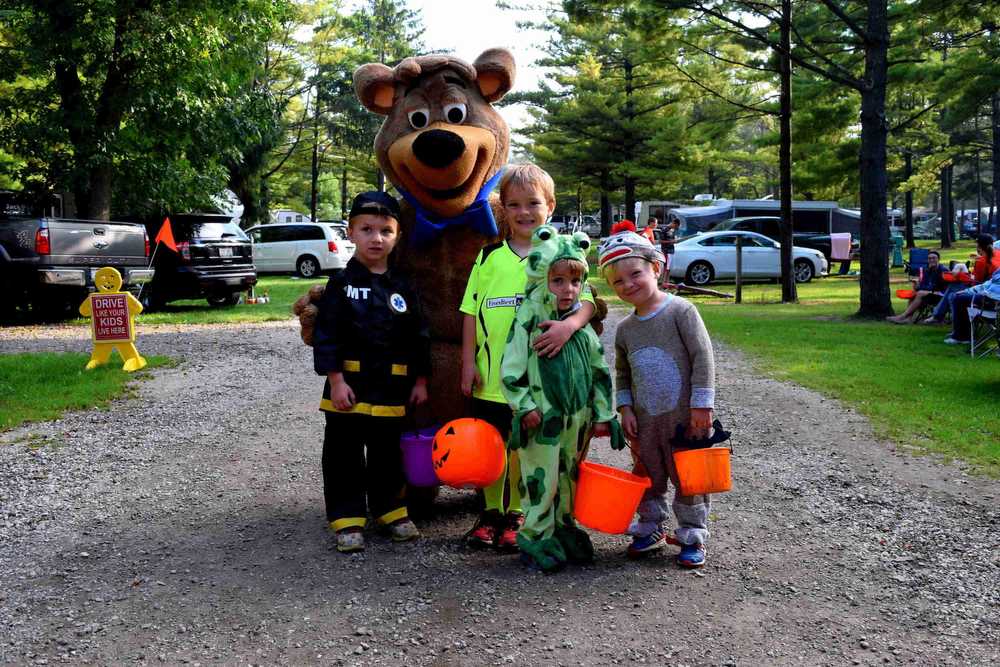 Halloween Fright Night
September 30 - October 2
Enjoy Halloween in the most festive month of the year! For this fun weekend enjoy a scary game of "Fun Factor", play ghost in the graveyard and kick the can, spider ring toss, watch a spooky movie at the outdoor theater and enjoy fun Halloween crafts! Also don't forget trick or treating through the campground, magic pumpkins, caramel apples, zombie laser tag ($), and the Haunted Trail for some spooky excitement! Contest: Golf Cart decorating & Site decorating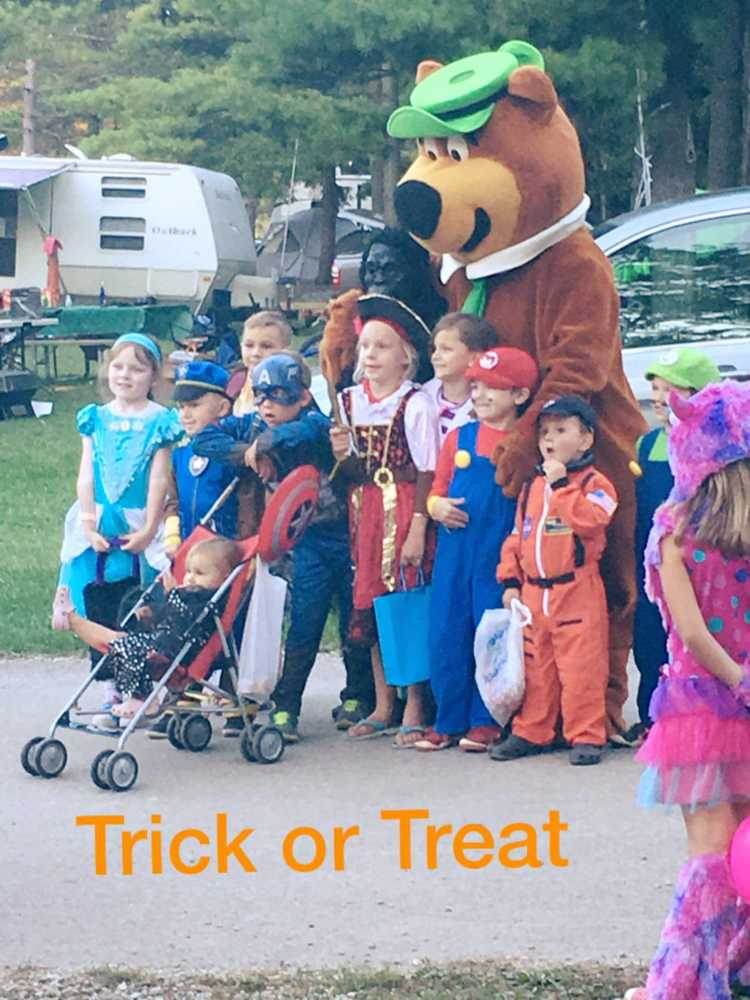 Columbus Day & Zombie Apocalypse
October 7 - October 10
The walking dead are taking over the campground during this apocalyptic weekend! For this Halloween themed weekend enjoy a sensory game of "Zombie Doctor", play zombie tag, participate in a zombie body part scavenger hunt, a zombie brain relay, and don't forget to sign up for a game of Zombie Laser Tag at Bear Paw Beach($)! Also don't forget trick or treating through the campground, magic pumpkins, caramel apples, and the Haunted Trail for some spooky excitement! Contest: Costume contest & Site decorating