Park Events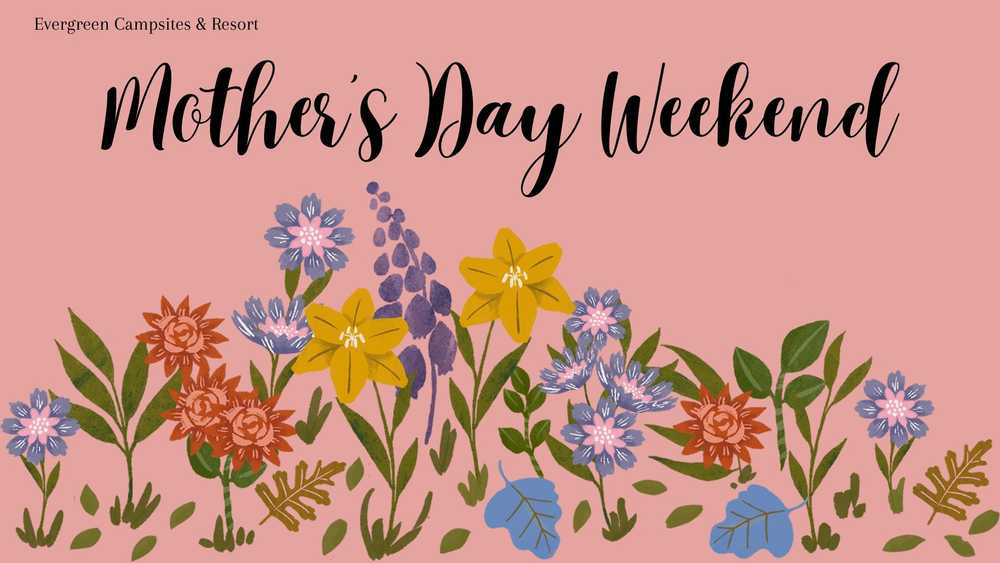 Mother's Day Weekend
May 12 - May 14
Spoil MOM and take her camping or better yet GLAMP!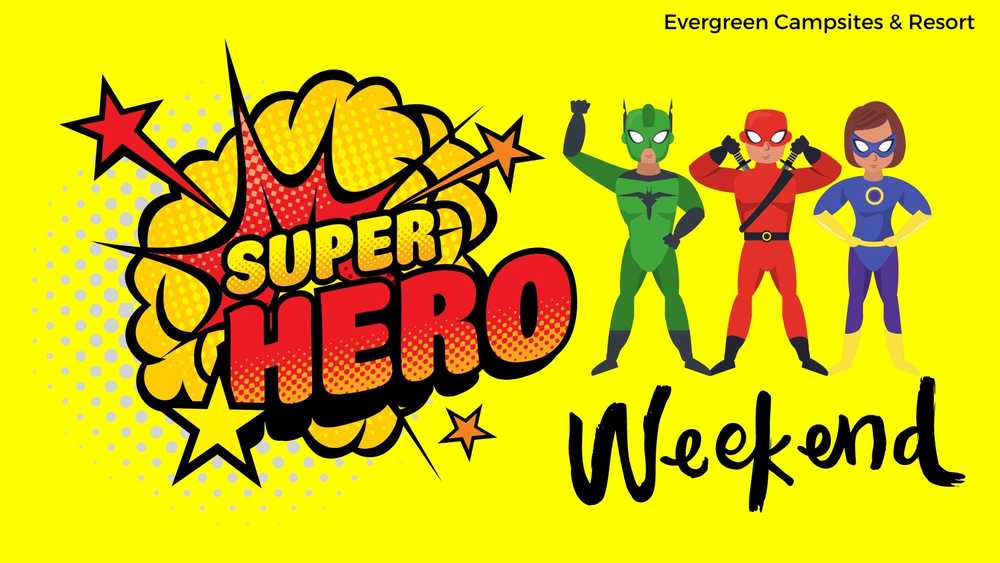 Super Hero Weekend
May 19 - May 21
Not all superheroes wear capes- Thank You!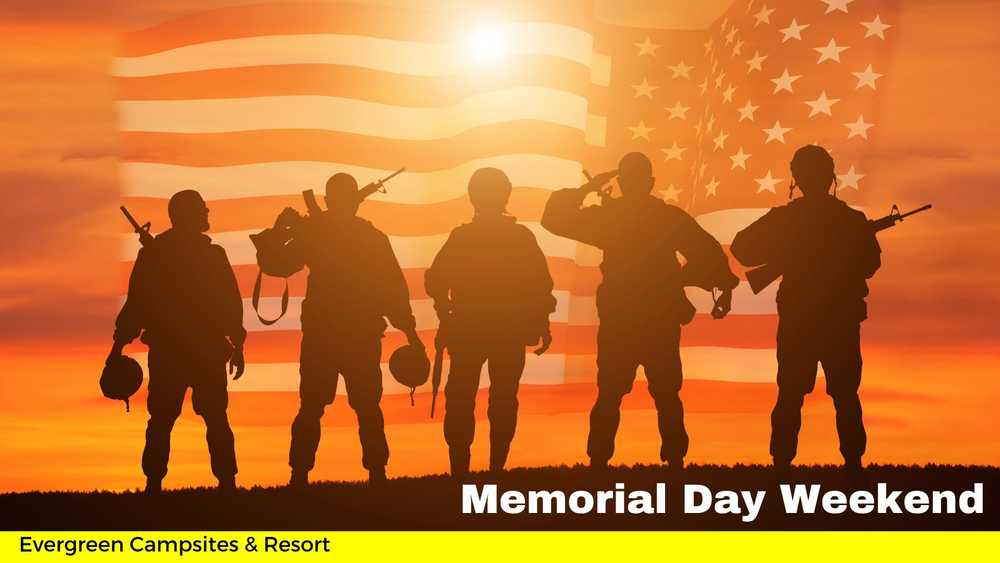 Memorial Day Weekend
May 26 - May 29
Paint a rock in honor of a lost loved one and place it in our memory garden. Join us Sunday at dusk for Candle Light vigil to remember those who have served. We will be accepting donations for Operation Gratitude to send care packages to Deployed Troops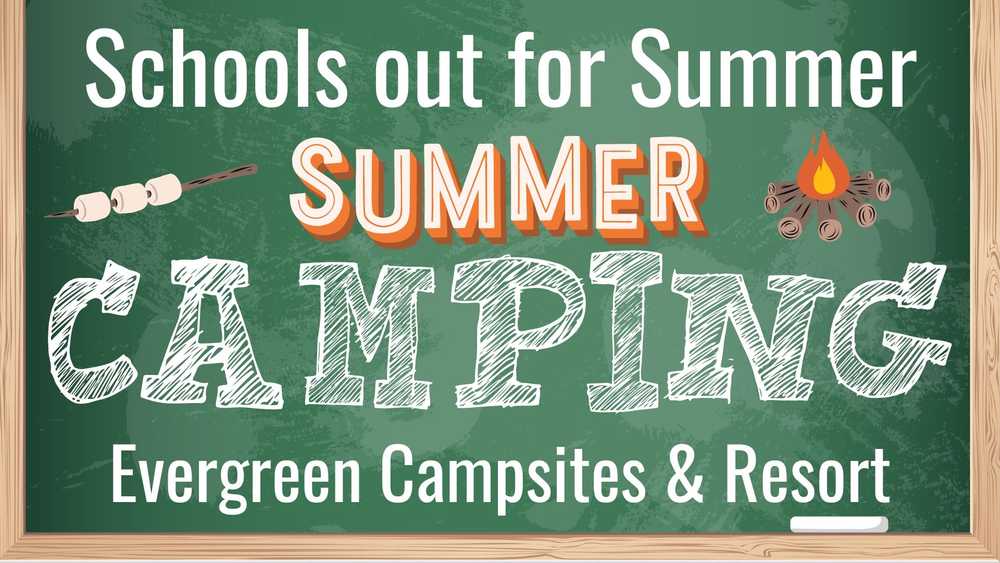 Schools out for SUMMER!
June 2 - June 4
SCHOOLS OUT!!!! Let SUMMER VACA start!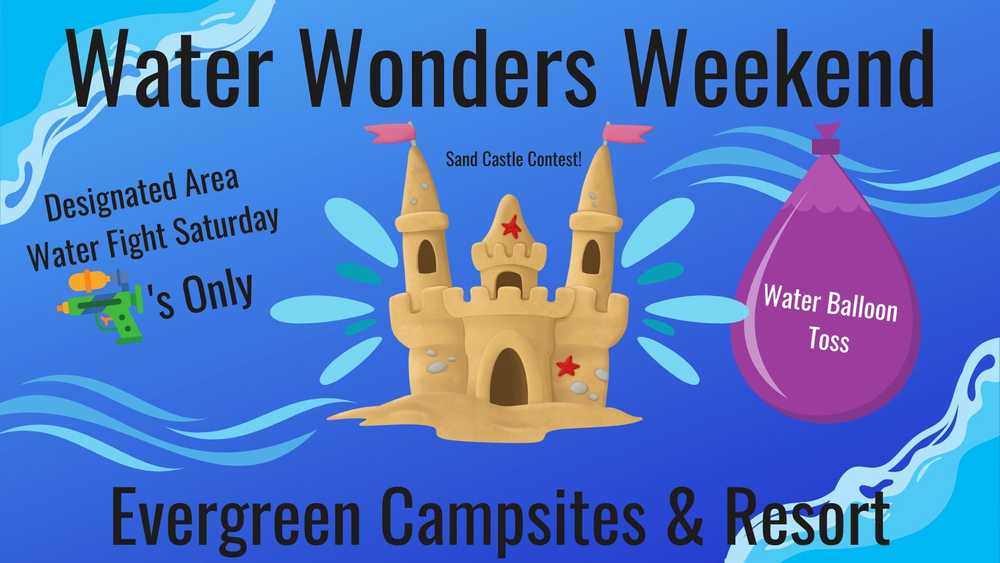 Water Wonders Weekend
June 9 - June 11
Join us for Water Wonders Weekend! More details coming soon!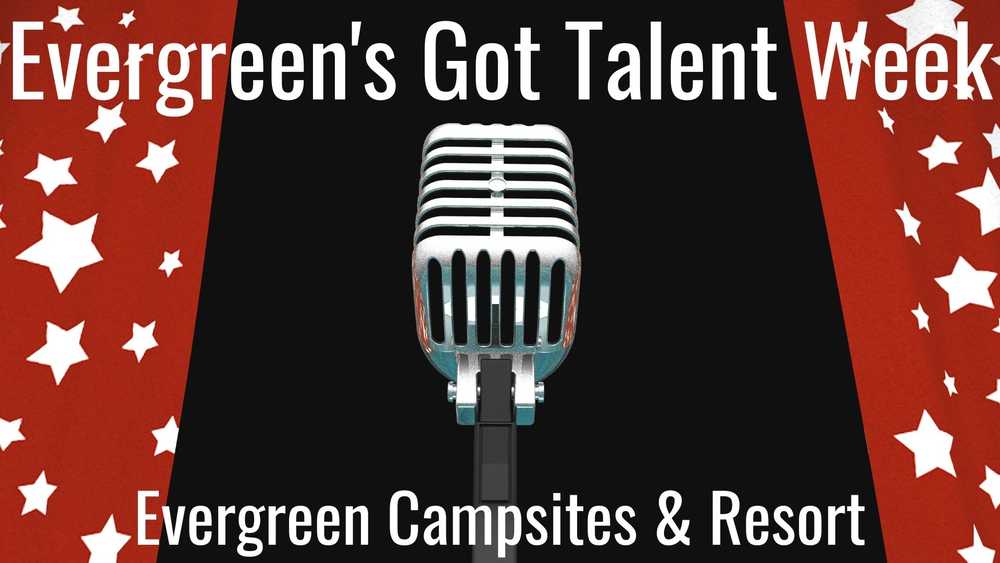 Evergreen's Got Talent Week
June 19 - June 25
Join us for Evergreen's Got Talent Week! More details to come.
Red, White, & Blue Week
June 26 - July 4
Join us for Red, White, & Blue Week! More details coming soon!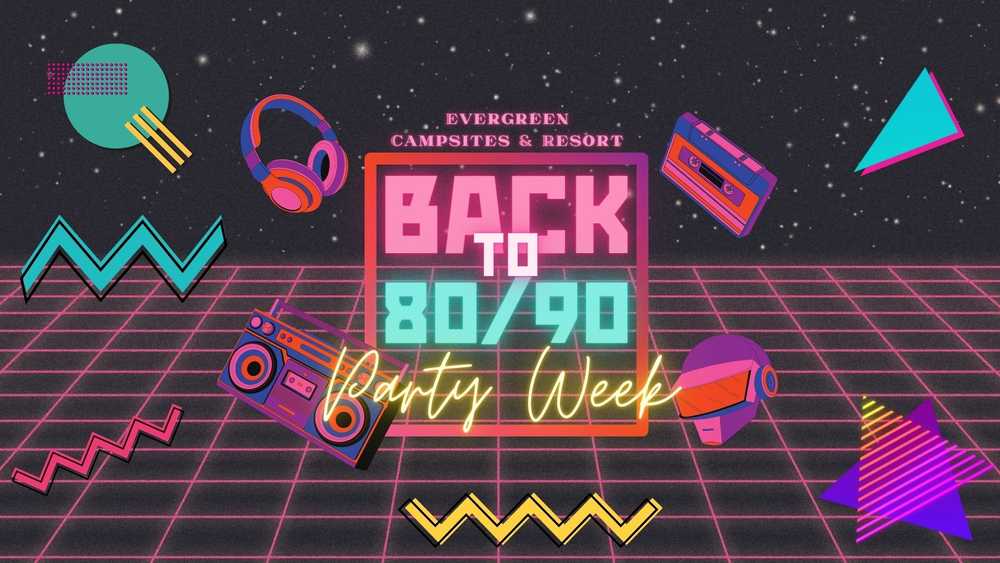 80s/90s Party Week
July 31 - August 6
Join us for a radical week of 80s/90s fun! & Oh, SNAP! Don't forget that DJ Skip will be back for the annual 80s/90s Dance Saturday 6pm-10pm! More details on 80/90s Party Week will be announced closer to the event.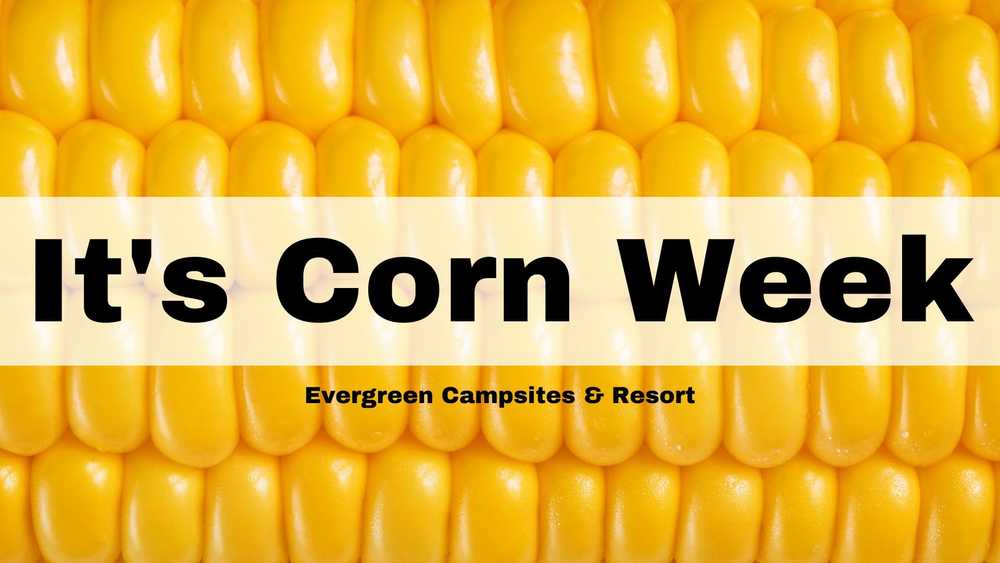 It's Corn Week
August 7 - August 13
For me- I really like corn. What do you like about corn?-It's corn! Don't miss out we will do a canned food drive to benefit the local food pantry- donations will be taken all week. Saturday events to include corn roast & vendor/craft fair!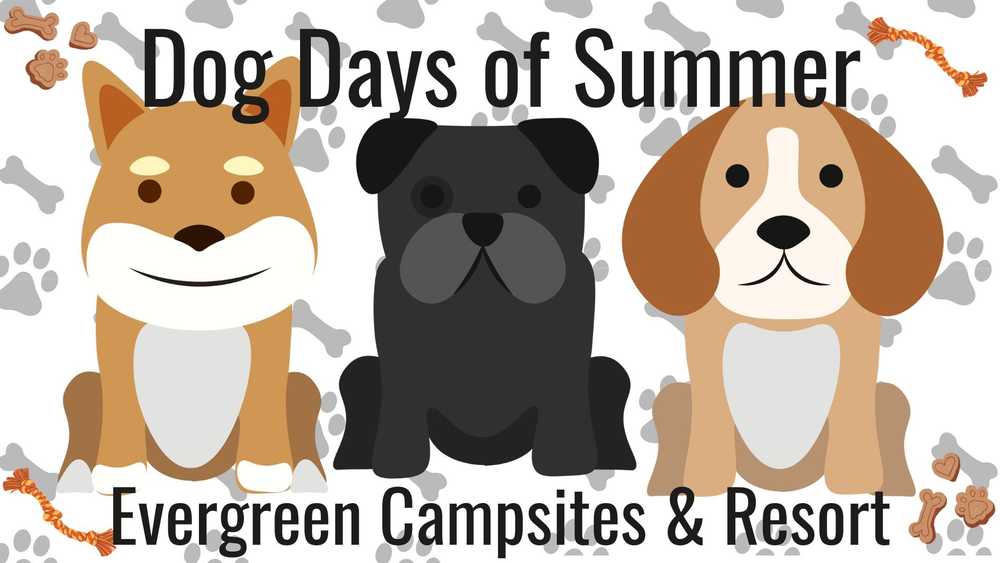 Dog Days of Summer Week
August 15 - August 20
We LOVE the FUR BABIES! More details will be posted!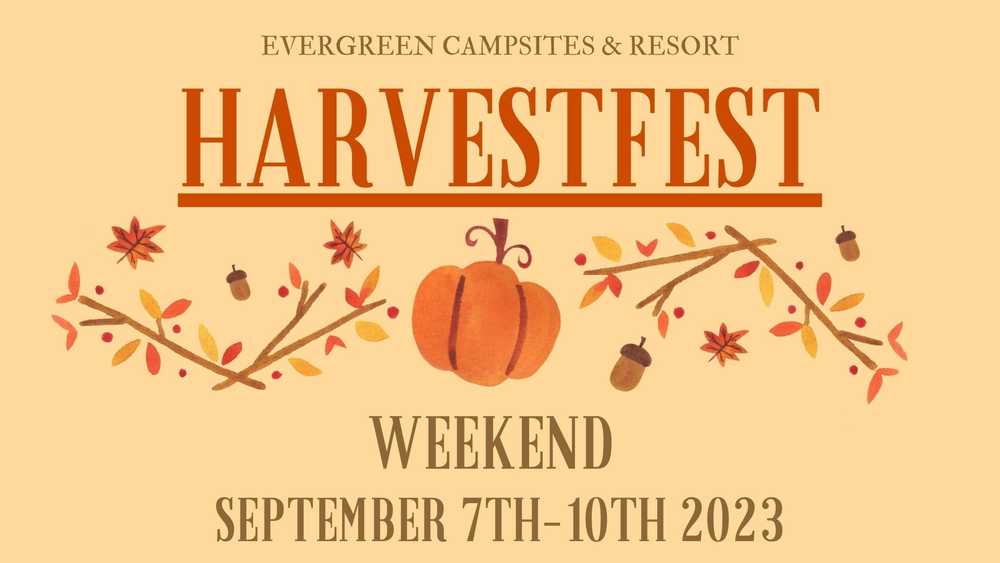 Harvestfest Weekend
September 7 - September 10
Join us for Harvestfest Weekend!

Halloween #1
September 14 - September 17
Join us for Halloween #1!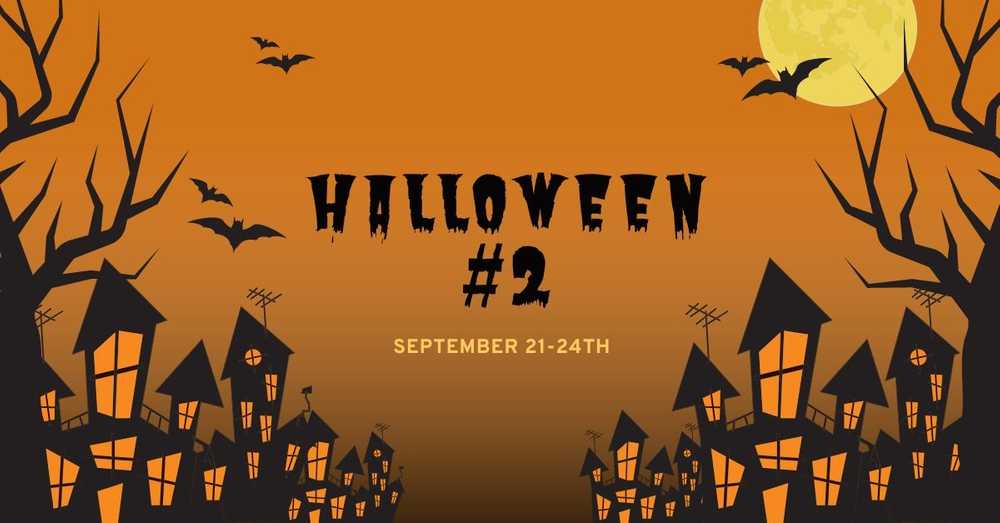 Halloween #2
September 21 - September 24
Join us for Halloween #2!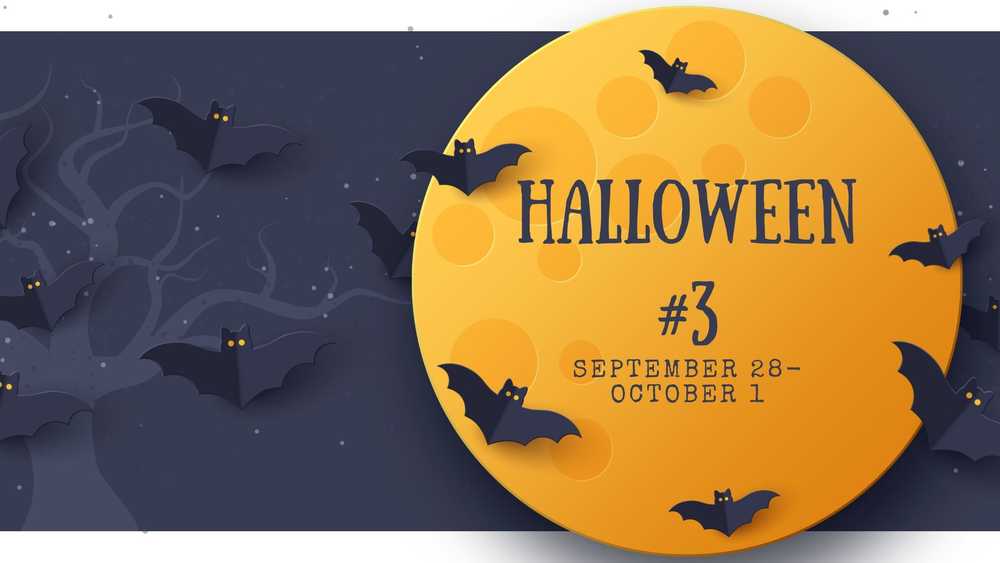 Halloween #3
September 28 - October 1
Join us for Halloween #3!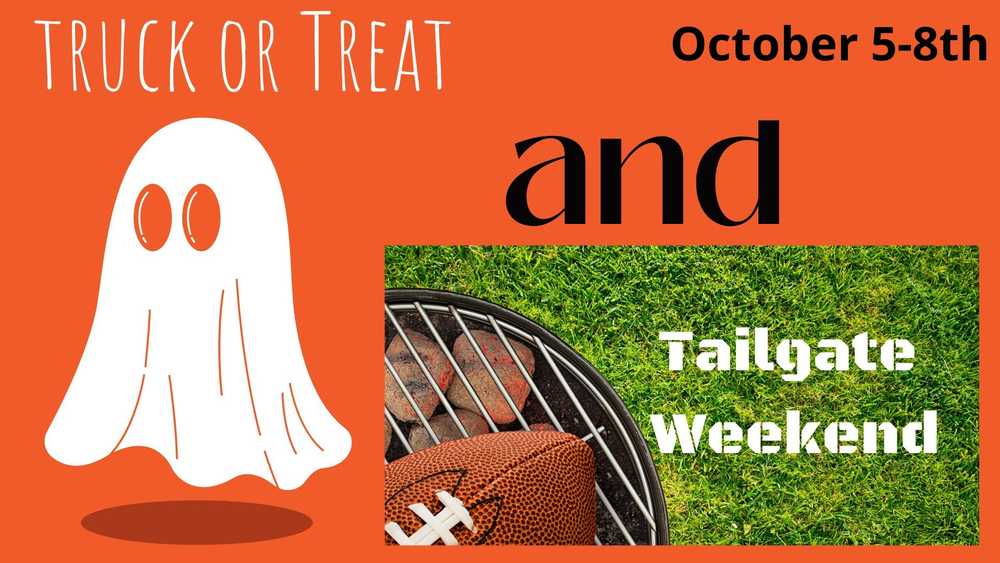 Trunk or Treat & Tailgate Weekend
October 5 - October 8
Join us!